本次大会将邀请知名专家, 并邀请大家分享人工智能各个行业实现其价值的应用及在实践中获取的心得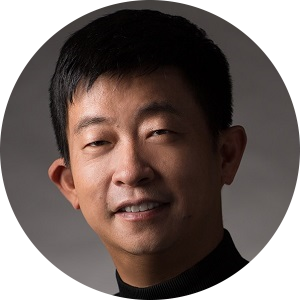 Zhu Han, Professor
AAAS Fellow, IEEE Fellow
University of Houston, USA
Zhu Han 韩竹 (S'01–M'04-SM'09-F'14) received the B.S. degree in electronic engineering from Tsinghua University, in 1997, and the M.S. and Ph.D. degrees in electrical and computer engineering from the University of Maryland, College Park, in 1999 and 2003, respectively. From 2000 to 2002, he was an R&D Engineer of JDSU, Germantown, Maryland. From 2003 to 2006, he was a Research Associate at the University of Maryland. From 2006 to 2008, he was an assistant professor at Boise State University, Idaho. Currently, he is a John and Rebecca Moores Professor in the Electrical and Computer Engineering Department as well as in the Computer Science Department at the University of Houston, Texas. His research interests include wireless resource allocation and management, wireless communications and networking, game theory, big data analysis, security, and smart grid. Dr. Han received an NSF Career Award in 2010, the Fred W. Ellersick Prize of the IEEE Communication Society in 2011, the EURASIP Best Paper Award for the Journal on Advances in Signal Processing in 2015, IEEE Leonard G. Abraham Prize in the field of Communications Systems (best paper award in IEEE JSAC) in 2016, and several best paper awards in IEEE conferences. Dr. Han was an IEEE Communications Society Distinguished Lecturer from 2015-2018, AAAS fellow since 2019 and ACM distinguished Member since 2019. Dr. Han is 1% highly cited researcher since 2017 according to Web of Science. Dr. Han is also the winner of 2021 IEEE Kiyo Tomiyasu Award, for outstanding early to mid-career contributions to technologies holding the promise of innovative applications, with the following citation: ``for contributions to game theory and distributed management of autonomous communication networks."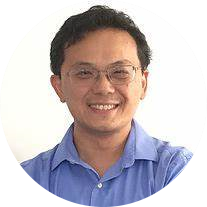 Ching-Yung Lin, Professor
IEEE Fellow, IBM Chief Scientist, Graph Computing, IBM Distinguished Researcher
Columbia University, USA
Dr. Ching-Yung Lin is with Graphen, Inc. He was the IBM Chief Scientist, Graph Computing, and an IBM Distinguished Researcher. He led the Network Science and Machine Intelligence Department in IBM T. J. Watson Research Center. He is an Adjunct Professor in Columbia University since 2005, and was an Affiliate Professor in the University of Washington from 2003 to 2009 and an Adjunct Professor in New York University (NYU) in 2014.
Dr. Lin was elevated to IEEE Fellow in Nov 2011, the first IEEE Fellow in the area of Network Science. He is an author of 170+ publications and 26 awarded patents. In 2010, IBM Exploratory Research Career Review selected Dr. Lin as one of the five researchers "mostly likely to have the greatest scientific impact for IBM and the world. His Big Data Analytic course in Columbia University is the Top 1 search result of Baidu search on Big Data Analyticss.
In 2012-2015, he led a team of ~40 researchers from Columbia University, CMU, Northeastern Univ., Northwestern Univ., UC Berkeley, Stanford Research Institute, Rutgers Univ., Univ. of Minnesota, and NMU in the largest US social media analysis project including 26 tasks from 2012 to 2015. In 2015, he was invited to be a panelist together with the White House Chief Data Scientist in the semi-annual conference of the American Medical Association. He was invited as a keynote speaker in 20+ conferences, including the Expo 2.0 in New York Javits Convention Center in 2009. He was among the earliest researchers driving Machine Learning in Computer Vision, initiated the first large scale video annotation project by 111 researchers in 23 worldwide institutes in 2003. His work won 7 best paper awards and was featured 4 times by the BusinessWeek magazine, including being the Top Story of the Week in May 2009, the Best Paper Awards on ACM CIKM 2012 and IEEE BigData 2013.
Dr. Lin's team is now focusing on building novel software platform to simulate functions of brains to build various AI solutions in all kinds of industrial sectors, especially initially focusing on the Finance Industry.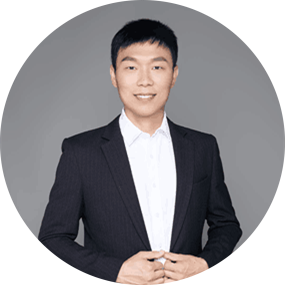 谈聪 博士
深圳国家基因库生命大数据平台多组学数据计算项目组负责人,博士&博士后,生物信息副研究员
Dr. Cong Tan 谈聪 博士
Research fellow at China National GeneBank
深圳国家基因库生命大数据平台多组学数据计算项目组负责人,博士&博士后,生物信息副研究员

He is leading the development of CNGBdb-CODEPLOT, an integrated cloud platform for multi-omics data sharing and bioinformatics analysis in life science.
In 2014-2020, he received his PhD degree in biological science and genomics from Murdoch University, Australia and accumulated his academic experience at the University of Dundee and the James Hutton Institute, UK. He has published up to 25 SCI academic papers on population genomics and quantitative genetics in journals like Nature, Plant Biotechnology Journal, BMC Genomics and Database-Oxford.
He has participated in international cooperation projects including: International Barley Reference Genome Project (Nature, 2017) and Pan-genome Project (Nature, 2020), construction of Australian Barley Genetic Diversity Database (Database-Oxford, 2020). In 2019, he was funded by Rutherford Fund of British Government to carry out cooperative research on barley pan-gene project team in university of Dundee. He has rich research experiences in the interdisciplinary field of quantitative genetics and bioinformatics, including the integration and analysis of biological multi-omics data and the creation of comprehensive biological databases (such as CODEPLOT, BarleyVar).

研究领域: 谈聪博士负责国家基因库生命大数据平台(CNGBdb)可信计算平台CODEPLOT的开发和多组学数据整合分析与挖掘等研究工作。2014-2020年,澳大利亚默多克大学生物学/基因组学博士&博士后;2018-2019年,英国邓迪大学卢瑟福基金资助研究员。主要研究方向为生物多组学大数据的分析和挖掘、生物数据库开发与利用、群体基因组学和功能基因挖掘等。
主要学术成就: 迄今,已经在《Nature》《Plant Biotech J》《BMC Genomics》《Database-Oxford》等国际学术期刊发表SCI学术论文共23篇。负责或参与国际重大合作项目4项,包括:国际大麦参考基因组计划和泛基因组计划、澳大利亚大麦遗传多样性数据库建设等。2019年,获得英国政府卢瑟福基金资助在邓迪大学开展大麦泛基因项目组合作研究。在数量遗传学和生物信息交叉领域,包括生物多组学数据的整合分析和生物大数据库(如负责CODEPLOT, BarleyVar, 滩涂植物资源库的设计和开发)的开发利用等方面拥有丰富的研究经验。
Speech Title: CNGBdb-CODEPLOT: an integrated cloud platform for multi-omics data sharing and analysis in life science